Want to sweat out in one of the best gyms in Erie, PA? If yes then you are in the best place. In this article, I will share the top 5 gyms in Erie, PA. So, let's have a look at this list.
Best Gyms in Erie, PA
1. Iron Oxygen Fitness
Iron Oxygen Fitness is the best-rated gym in Erie, PA. The gym offers group fitness, personal training, and corporate wellness services. They have a large selection of cardio and strength equipment that will help you to improve your lifestyle. The gym also has a facility for childcare.
Their membership starts at $24 per month plus an annual fee of $49. They have maintained a rating of 4.8 on Google based on 726+ reviews.
Location: 2147 W 12th St, Erie, PA 16505
Phone: (814) 315-2994 | Official Website
Reviews:
"Great gym, love to workout here. They have all the machines that you need. Packed in the evening but you could still get a solid workout in." – Ajay
2. Planet Fitness
Planet Fitness franchise is also one of the popular gyms in Erie. The facility is open 24 hours a day except for Friday, Saturday, and Sunday. So, you can enjoy fitness classes at this gym at an affordable price. The gym has clean equipment and well-maintained machines for workouts.
Their membership starts at $10 per month including fitness classes. The gym is totally worth this price.
Location: 972 W Erie Plaza Dr, Erie, PA 16505
Phone: (814) 258-4223 | Official Website
Reviews:
"Been going for over three years.  Well worth ten dollars a month and once a year $39. Clean well-maintained machines, friendly staff." – Anthony
3. Irock Fitness
Irock Fitness is serving Erie, PA for 10 years. The facility has a lot of free weights, squat racks, and smith machines. Their personal trainers motivate you in the classes and push you to achieve your goals. They have a great rating of 4.9 on Google based on 290 reviews.
Their membership starts at $24.75 per week and you can access unlimited classes.
Location: 2312 W 15th St, Erie, PA 16505
Phone: (814) 520-8116 | Official Website
Reviews:
"Always a great workout. The trainers give positive feedback and motivate us to give our best. Would definitely recommend it to anyone!" – Pat
4. FitnessU Erie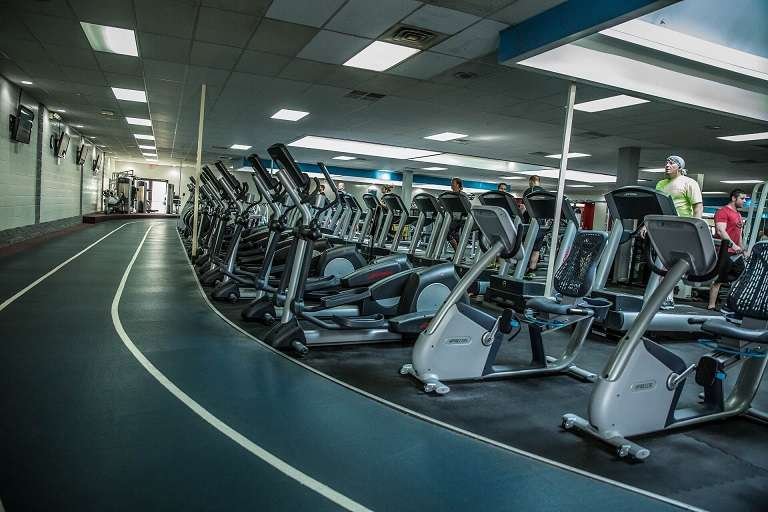 Next on the list is FitnessU and they offer spinning, yoga, Zumba, cardio, and pilates classes. They also offer aquatics classes as well if you are interested in swimming lessons. The gym has a clean environment, great equipment, and friendly staff, and personal trainers.
Currently, they are running a promotion and you can get 2-months membership for just $20.
Location: 2312 W 15th St, Erie, PA 16505
Phone: (814) 459-3033 | Official Website
Reviews:
"Super experience with staff and trainers….would recommend to EVERYONE!!!  Steve and Tony are the best!!!" – Dara
5. Snap Fitness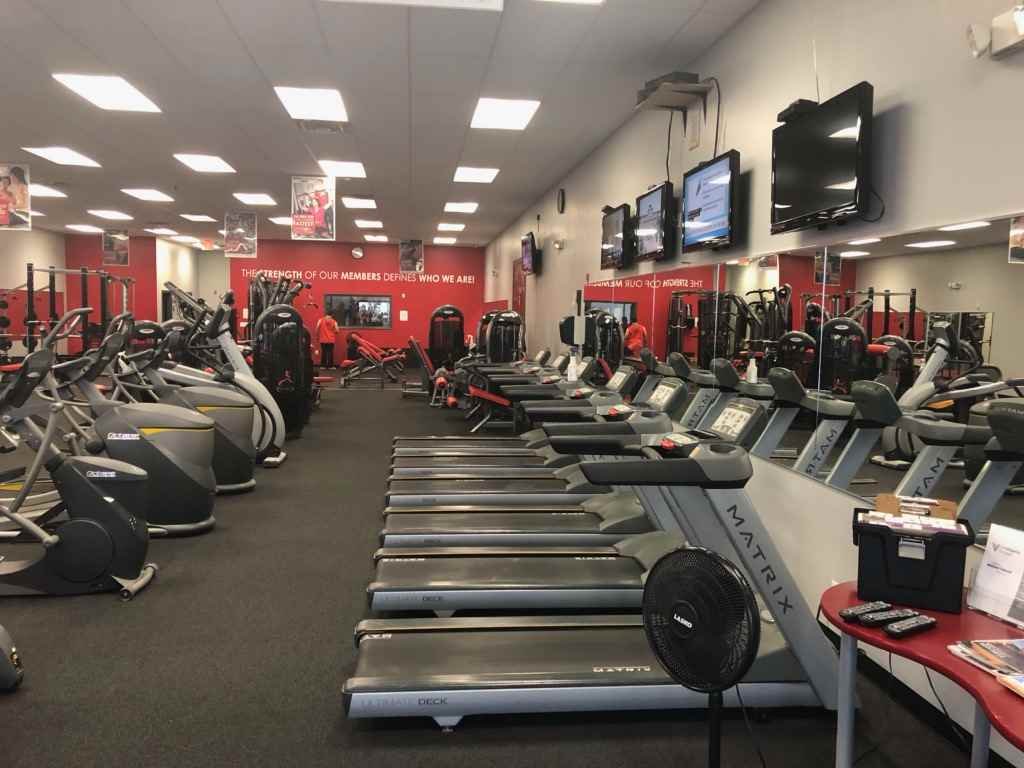 Snap Fitness is a 24-hour gym offering group fitness classes in the town. They have experienced and certified personal trainers. Other amenities they offer include strength training, free weights, cardio equipment, virtual cycling, free onsite parking, and HDTV.
You can expect to pay about $40 per month.
Location: 4059 Buffalo Rd, Erie, PA 16510
Phone: (814) 314-8588 | Official Website
Reviews:
"The owner Andy, is compassionate and works hard to provide the safest and best possible experience at his gym. 5 stars sir" – Paul
Enjoy Workout at these Gyms in Erie, PA
So this was our list and you can join one of these gyms. If you are looking for an affordable option then you can go for Planet Fitness. If you don't have a budget problem then Iron Oxygon and Irock Fitness is the option for you.
Previous Articles:
Top 10 the Best Gyms in NYC, NY 2021