Historically, the fitness industry has not been known for being a diverse industry, but in recent years Black people have also stepped into the game to fill out the remaining space. Whether you want to learn some new forms of exercise or find inner balance, you'll likely be able to find Black Owned gyms in Los Angeles near you that fit your workout style.
Related: Top 10 Best Gyms in Los Angeles, CA
However, if you are having trouble finding a Black-owned gym in Los Angeles, don't worry; in this article, we will compile five Black Owned gyms that you can consider to break a sweat.
Black Owned Gyms in Los Angeles
1. Thrive Health Lab
Not every gym believes in results harnessed by motivation, but Thrive Health Lab makes sure of it. They tend to sustain a community that holds the aim to surpass your expectations. Thrive Health lab has been equipped with the best tools for you to THRIVE in every aspect of a great workout.
At Thrive Health Lab, the meaning of "health" is pointed towards encompassing mental, physical, and financial well-being. Furthermore, this club does not only tend to live in the community; they want to build it.
Reviews:
"I love this workout studio. Everyone is very friendly, lots of variety in workouts and great instruction." – Jeni
Location: 3701 W 54th St, Los Angeles, CA 90043, United States
Phone: 323-207-8083 | Official Website
2. Mayweather Boxing and Fitness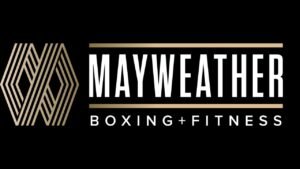 Mayweather Boxing and Fitness is a high-intensity fitness experience formulated with the perfect boxing combination of strength and cardio. The fitness club designs these intervals to make you look good.
This Fitness club has undoubtedly become one of the most exciting brands in fitness today, along with every franchise supported by the industry's top leading team, who have many success stories linked with them.
This Black-owned awaits you to join the Ultimate fitness experience.
Reviews:
"First time walked in the lady at the desk super nice showed men, my son, around the love it can't wait for his turn 13. Can't wait till this weekend. Floyd Mayweather, you should make a class for younger kids thank you." – Toni
Location: Martini Corner, 3110 Gillham Plaza, Kansas City, MO 64109, United States
Phone: 816-673-1158 | Official Website
3. PERFITNESS
Are you looking for a luxurious Black-owned gym? PERFITNESS would be your priority to look in, as PER FITNESS is a luxury personal training club in Los Angeles. Moreover, the experience of this luxurious gym is further highlighted with their top-rated trainers.
Don't worry if you're just nervous about going to the gym because PERFITNESS offers a consultation class where you can get answers to your queries; well, PERFITNESS calls this life-changing. 
At this fitness club, you will find everything you need for a good workout session, including cardio, cycling, and much more but luxuriously. However, if we further shine a light on these luxuries, we find that this club also offers a sauna and a snooker bar right inside the gym; cool, right?
Reviews:
"A great experience! They are very knowledgeable and made me feel very comfortable." – Kanyeo
Location: 6060 Center Dr FL 10 office 24, Los Angeles, CA 90045, United States
Phone: 310-421-8303 | Official Website
4. Black Diamond Enterprises Fitness Center
Black Diamond Enterprises Fitness Center is a widely known health club in Los Angeles, CA.
Fitness clubs like Black Diamond offer services that include kickboxing, yoga, swimming, sauna, pool, weights, and personal training. Moreover, the Fitness professionals at the Black Diamond are very friendly to work with, along with a spotless and pleasant environment for the clients.
However, if you are looking for a gym that satisfies your budget, give this Black-owned gym a shot by scheduling a free class right now!
Reviews:
"Great gym! It's very spacious and always clean. The staff is all amazing. By far my favorite planet fitness" – Charles
Location:5436 Crenshaw Blvd, Los Angeles, CA 90043, United States
Phone: 323-291-0294
5. Ratio Cycling
Ratio Cycling is Los Angeles's premier Body-Positive fitness club featuring rhythm and performance-based cycling, strength, and personal training. They promote the concept of diversity, body inclusivity, and fitness at every size.
The place is widely known as a hidden gem for most people and features a fantastic instructor team. Ratio Cycling is one of the best cycling studios you will find in Los Angeles, with fun and yet challenging classes.
Reviews:
"There's no place I'd rather work out than at Ratio! As a late-comer to fitness, Ratio has been the most welcoming, caring, and supportive place to me. Very very lucky to have found this spot!" – Lesley
Location: 1306 N Wilton Pl, Los Angeles, CA 90028, United States
Phone: 323-310-1434 | Official Website
Conclusion
We hope we have eased your problem with this article because we know how difficult it is to find the best gym that suits your culture and community. However, we have done all the digging for you; go on and pick one because neither of these will disappoint you.
We have selected one gym from the list, have you as well?